How to prevent startups from failure?
Aamir Qutub

|

CEO of Beyond Grades

| Updated on

September 18, 2023
Planning to launch a startup? The good part is that you could do really well.
However, the not-so-good part is that there's a high chance of failure, given that a substantial number of startups do not succeed. You might not be happy to hear this, but the startup failure rate across all industries is 90%.
But hold on before you jump to any conclusions. First, let's take a moment to delve into the reasons why startups fail, followed by case studies of startup failure. Next, we'll explore strategies to steer clear of these challenges to transform our million-dollar idea into a million-dollar company.
In the end, I'll give you a sneak peek into a short course on how to build a startup that will walk through every aspect of startup building, beginning from ideation to launch.
So, let's start!
The Illusion of a Brilliant Idea
A major factor contributing to the failure of numerous startups is that they think that having a cool idea is enough to make it big. However, a great idea is just the start. People don't just want ideas; they want solutions to their problems. No matter how brilliant your idea is, your startup won't survive if it can't make money or keep growing in the long run.
Startup failure statistics
Across all industries, new startups experience a failure rate of 90%, and around 10% of startups fail even before reaching their second year.
Looking at these startup failure statistics, you may have already had a rough idea that starting a new business is not a cakewalk.
However, there are a few ways to avoid startup failure, which I will discuss later in this blog. First, let's look at some of the popular reasons contributing to the startup failure.
Reasons Why Startups Fail
Numerous factors contribute to the failure of startups, and a few of these are:
1. Cash Flow Challenges
Based on research conducted by a US Bank, nearly 82% of businesses encounter failure due to cash flow problems. This happens when startups usually start with funds but are not able to find new investors or generate enough profit. Startups should focus not only on securing initial capital but also on creating sustainable revenue streams, managing expenses judiciously, and developing strategies to attract ongoing investments.
2. Lack of research
Another primary reason for startup failure is that the entrepreneurs fail to study their customers well. Entering the market without studying your customers well is undoubtedly a terrible idea. While you might adore your product, remember you're not the target customer. So, it is recommended to thoroughly research the market and understand how to meet your potential customers' needs.
3. Outcompeted
According to research published by CBInsights, about 20% of new businesses don't succeed because they can't keep up with the competition.
In the largely competitive world of business, it's crucial to have a comprehensive understanding of your competitors and the broader market landscape you are stepping into.
However, many entrepreneurs don't spend enough time and resources looking at the competition, learning from them, or figuring out what sets their brand apart from its competitors. In fact, many times, founders think that their product is absolutely new and it doesn't have any competition at all. Trust me, that's not true. Even if your product doesn't have a direct competitor, there are other products in the market vying for the same or a similar customer base.
4. Flawed business model
Another significant contributor to strikingly high startup failure rates is—a flawed business model—a model that is not scalable or doesn't have a growing source of revenue. A scalable business model is essential for the success of a startup, which helps them grow and become profitable. A flawed business model can make it hard for startups to sustain their business in the long run.
I am sure you must have heard about MBA Chaiwala—A venture that gained immense popularity on social media platforms.
MBA Chaiwala faced significant challenges due to fundamental flaws in its business model.
One aspect of their flawed business model was overexpansion. MBA Chaiwala opened a costly outlet at a busy spot in Mumbai, which initially seemed like a good plan. However, the costs turned out to be too high, and they had to shut down the outlet within a short span of a few months.
Despite its flawed business model, people still invested in this franchise. Unfortunately, they couldn't make a profit from their investments. Many people have claimed that Praful Billore, who owns MBA Chaiwala, failed to deliver the favorable returns he had promised to those who had invested their money with him.
Failed Startups in India- Case studies
For entrepreneurs, the toughest part is often keeping a startup going. In 2019, over 5 million startups were started. However, only 10% of them actually managed to do well in the long run.
The story below talks about some Indian startups that were supposed to do great but didn't manage to sustain the market. You can learn from their mistakes so you don't make the same ones. Let's delve into the primary reasons behind the failure of startups in India.
1. Amazon Food, Distribution
Amazon launched its food delivery service in India in May 2020, but after testing it for two and a half years, the company decided to shut down its services by December 29, 2022.
Amazon Food was not successful in India because of competition from other established companies like Zomato and Swiggy. Additionally, it was difficult for Amazon to cater to the diverse culinary preferences of Indian consumers due to localization challenges. There were also operational complexities in building a reliable network of restaurants and delivery partners. Finally, Amazon had to implement cost-cutting measures due to economic challenges, which may have impacted the success of its food delivery service.
2. Yumist
Yumist was launched in 2014 in India. It aimed to offer homemade food for people, which wasn't common before. The founders of Yumist managed to get $3 million to support their business. However, there wasn't enough money to keep the startup going.
The main reason behind the failure of this startup was a lack of funds. Despite having investors who believed in the company's vision, they could see that it wasn't making enough progress. While the startup had managed to generate some funds, it wasn't enough to keep the company running. Being a capital-intensive business, it required a lot of money to grow and expand, but the company was not able to provide that amount of capital. As a result, they had to close it down.
3. Stayzilla
Stayzilla, once known as the Airbnb of India, had a tragic end. The owners of Stayzilla had secured $33.5 million in funding to run their business, but they couldn't pay back the people they owed money to. The biggest reason for their business failing is that Stayzilla tried to do something really advanced when they started, possibly even venturing into overly complex territory. However, the people using their services weren't ready for it yet. Stayzilla faced difficulties in introducing the idea of homestays to both hosts and guests and making them familiar with it.
The company somehow continued to operate for some time using the funds it had acquired. There were also competitors who were offering better discounts, but Stayzilla wasn't able to provide the same due to a lack of funds. Eventually, Stayzilla faced legal problems, and a lack of attention to business growth led to its downfall.
How To Avoid Startup Failure?
Numbers show that lots of businesses are likely to fail, but there are ways to avoid a startup failure. Let's have a look at them:
1. Research, Research and Research
Make sure you know the depths of the market you are in. Understand what your customers are looking for. Get to know their income, wants, and what really motivates them. The more you understand them, the more effective your sales pitch will be. Also, this way, you can maximise your chances of reaching the product market fit.
Also, dive into this blog and discover the perfect method to research your market!
2. Chart Your Course of Action
Have a clear understanding of your current position and where you want to go. If you don't have a goal, you're basically just wandering around without a purpose.
3. Infuse Passion in Your Startup
It will become evident if you are not genuinely passionate about what you do. You need to have a strong love for your business; otherwise, it will feel more like a regular job. CB Insights report says that 6% of startups fail due to founder's and team's lack of passion in their vision.
4. Don't Quit
Even if your business is amazing, there will be tough times. There might be moments when progress is slow, and you start doubting your choice to start this journey. This is when you should put in extra effort, push yourself, make things happen, and, most importantly, keep patience.
Ready to turn your startup idea into reality but not sure where to begin? Well! I have something for you. Beyond Grades is bringing you an online startup course where you will learn all the important skills, methods, and tricks you need to make your startup successful.
Interested in knowing more? Let's explore further!
Introducing: The Startup Blueprint
The startup blueprint course is designed just for people like you who are imaginative and passionate about starting their startup.
It's a 5-week online class where I will help you learn all about creating a successful startup. This startup course covers essential aspects of starting a successful business, from generating and validating ideas to product development, legal considerations, marketing, and securing funding.
Let's find out what you will be learning in this course step by step:
Module 0: Understanding the concept: Get ready and understand what startups are and why some succeed while others fail.
Module 1: Idea Selection: Discover how to come up with good business ideas and make sure that they will work. In this course, you will discover the answers to important questions like What's the problem you're solving, and who does it affect? Who else is trying to solve it? How are you different and better than them? Also, there's a lot more to explore!
Module 2: Developing your initial product: Discover the step-by-step process of creating the initial version of your product. This includes coming up with the idea, designing and making, testing, and ensuring it works well for the market.
Module 3: Establishing a startup structure: Learn how to set up your startup the right way. This includes understanding legal aspects, finding the right people to work with, and setting up efficient processes.
Module 4: Product launch strategies: Explore ways to tell people about your business and launch your product. This includes getting customers interested and using various marketing strategies to promote. Discover how to create excitement, capture attention, and bring in those crucial early customers.
Module 5: Fundraising strategies: Finally, learn how to get money to grow your business. This includes understanding basic funding terminologies, ways to find investors, and how to prepare a killer pitch to impress your investors.
By the end of this course, you will know how to turn your business idea into a successful startup. The Startup Blueprint Course includes:
Expert Guidance
Idea Validation
Investor's Engagement
Market-Friendly Product Development and Testing
Powerful Marketing Strategies
Ready to dive deeper into the world of startups? Learn how to make your business dreams come true with The Startup Blueprint Course. Join now and turn your startup dreams into a reality, step by step!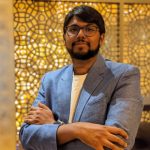 Responses